Wounded warriors support and recovery resources for Reservists, service members, and veterans
The following are some resources I gathered to help wounded warriors from the Army, Air Force, Navy, Coast Guard, and Marines.
http://yellowribbonfund.com (Activities, mentoring and care for injured service members)
http://woundedwarriorresourcecenter.com/ (Trained Specialists 24hrs a day for wounded warrior questions and family concerns)
http://usatogether.org (Like a craigslist for wounded warriors)
www.svasp.org and Disabled Sports USA (Learn and participate in new sports after your combat injury)
http://wtow.woundedwarriorproject.org/ (Warriors transition to work project)
http://www.nationalresourcedirectory.gov/
http://socialsecurity.gov/woundedwarriors/
http://www.dav.org/ (Disabled American Veterans)
www.homesforourtroops.org (Builds & adapts vets' home for handicapped accessibility)
Operation Purple Healing Adventures for children of wounded warriors militaryfamily.org operation purple
http://legion.org/heroes (Heroes to Hometowns program)
http://www.armedforcesfoundation.org/
mesotheliomaveterans.org Mesothelioma Veterans Center
Additional Various Good Resources:
American Legion – www.legion.org
Disabled American veterans – http://dav.org
Hamptons Roads assistance from Christian charities
http://www.militaryhomefront.dod.mil/ (Select 'troops and families')
military.com Guard and Reserve Family Support Services
nationalresourcedirectory.gov/
Veterans of Foreign Wars – www.vfw.org
vets4warriors.com 855-838-8255, 24/7/365 including holidays and weekends for service members and their families. There is no "press one" or being on hold for an extended period of time. An actual veteran will answer the phone call.
Virginia National Guard Family Assistance Centers
In addition, Soldiers or military family members can call military one source for addiction recovery help anytime day or night for any issue whatsoever at 800-342-9647 or visit www.militaryonesource.com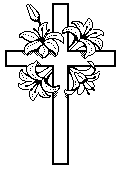 Additionally, if you know of any good resources, please comment and share them here.