Last updated on February 24th, 2019
Chaplain Christian Supplies – Chaplains can order these for free for distribution to military service members, reservists, active duty, Army, Navy, Air Force, Marines
Chaplain Christian Supplies – Booklets
Discovery Series Booklets (free):
Write request with product code, title, and quantity to:
PO Box 2222
Grand Rapids, MI 49501-2222 or
Fax To: 616-957-5741
Bullet Proof Faith by CH Jeff Struecker (free):
Contact Dr. Bill Buck at Buck Publishing Company,
2409 Vestavia Dr, Birmingham, AL, 35216 or at (205) 979-2296.
Devotionals by CH McChrystal:
Daily strength for the battle combo cases
Chaplain Christian Supplies – Books
1687 Power of a Praying Wife books
541-549-7600 and fax: 541-549-7603
Psalm 91 books and RDKs (free):
or 800-444-6006
Purpose Driven life (free):
For your PDL study we do have the special chaplain's pack that will provide you the resources you need to do the PDL study you have planned.  If you would like this pack, please email [email protected]  with your order. 1 Leaders Guide for Celebrate Recovery, which is a biblical and balanced program to help people overcome their hurts, habits and hang-ups. 1 study guide of each of the 6 Volumes of the Purpose Driven Life.  This is a 40 week study of the book. 1 CD Rom of the original 40 Days of Purpose Campaign(2002) resource disc, containing the study guide used during our spiritual growth campaign. The guide on this CD Rom will take you through a 40 day study of the Purpose Driven Life book.  You may reproduce as many study guides as you wish from this CD.
You may not have been aware that we also are able to make available the first seven chapters of the Purpose Driven Life book in a tract called, What On Earth Am I Here For? These books only come 250 per case, and are helpful in handing out the message to those who may not be interested in receiving an entire book, but can easily put this in their pocket. These are also sent out as a donation for the military.
Experiencing God book:
Don't Waste Your Life book:
Chaplain Christian Supplies -Digital/Technical/Audio
In Touch Messengers 80 sermon solar audio player by Dr. Charles Stanley (free) In Touch Ministries  Call 1-800-789-1473.
Faith Comes By Hearing pre-loaded MP3 player with NT (ESV) dramatic reading
Chaplain Christian Supplies – Bibles
A variety of Bible types:
American Bible Society Military Ministry
ACU Bibles/Finding Hope Beyond the Battle Bibles (free if CH Fund is available):
 NLT bibles:
Operation Worship Free bibles for Chaplains
Chaplain Christian Supplies – Other Resources
Catholic Resources (free):
CRU military – Cru Military was established in 1965 as Military Ministry at the direct request of Crusade founder Bill Bright, who recognized the military as a strategic audience for Christian outreach.
Ranger Rosaries (free):
Prayer Coins:
Request from Military One Source (free):
Double Duty (For Deployed Dads) CD
These Boots (For Spouses of Deployed Soldiers) CD
Young Children on the Homefront (For families with kids ages 0-3) DVD
Talk, Listen, Connect Sesame Street DVD
 Sermon outlines by Chaplain Ed Paul
Other Resources from Military Devotional site
Cool Links:
Chaplain Calvert – resources for chaplains like CMRP and other example forms
TheChaplainKit – online chaplain history museum
Military chaplain support resources from Operation We Are Here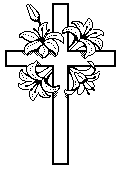 I hope these military Chaplain Christian Supplies and support resources bless you and your service members