Addiction Recovery resources for Reservists, service members, veterans, and their families
Addiction Center.com  Veterans and Addiction – a substance abuse support site
Celebrate Recovery – A Christ-centered 12 step program
Daily Strength  https://www.dailystrength.org/group/alcoholism
DrugRehab.com  https://www.drugrehab.com/addiction/alcohol/resources
mentalhelp.net (Comprehensive Mental Health and Mental Illness information on topics like Depression, Bipolar, Suicide, Anxiety, Addiction, Schizophrenia, and more.)
Online Intergroup  https://www.aa-intergroup.org
Recovery Village Personalized Addiction Treatment
rehabcenter.net – There are many treatment options for veterans who are struggling with a drug or alcohol dependency. Among the most common are counseling, medication, and finding comfort in a support group of individuals who share or had similar experiences and obstacles.
Self-Help Recovery Support Groups from NCADD
Support Groups for Alcohol Addiction
Wellness Basics Handbook is a resource that contains additional information and suggestions.  It is available electronically at the following website:
http://www.work-lifeservices.com/download/WellnessBasicsHandbook.pdf.
Various Good Resources:
American Legion – www.legion.org
Disabled American veterans – http://dav.org
Hamptons Roads assistance from Christian charities
http://www.militaryhomefront.dod.mil/ (Select 'troops and families')
military.com Guard and Reserve Family Support Services
nationalresourcedirectory.gov/
Veterans of Foreign Wars – www.vfw.org
vets4warriors.com 855-838-8255, 24/7/365 including holidays and weekends for service members and their families. There is no "press one" or being on hold for an extended period of time. An actual veteran will answer the phone call.
Virginia National Guard Family Assistance Centers
Soldiers or military family members can call military one source for addiction recovery help anytime day or night for any issue whatsoever at 800-342-9647 or visit www.militaryonesource.com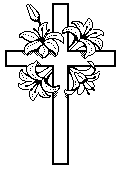 If you know of any good resources, please comment and share them here.