Last updated on July 28th, 2019
Wounded warriors support and recovery resources for Reservists, service members, and veterans
The following are some resources I gathered to help wounded warriors from the Army, Air Force, Navy, Coast Guard, and Marines.
Homes for our troops (Builds & adapts vets' home for handicapped accessibility)
Mighty Oaks Foundation – offers peer-to-peer resiliency and recovery programs offered at no cost to our honored service men and women.
Operation Heal Our Patriots gives wounded veterans and their spouses the opportunity for spiritual refreshment, physical renewal, and marriage enrichment.
Triple B Adventures was created with the purpose of reconnecting veterans with their brothers and sisters. Through outdoor adventures we give veterans a sense of belonging they may have lost since transitioning out of the military. Our "Pine Tree Therapy" includes hiking, fishing and camping excursions aimed at restoring our warriors and giving them something to belong to once again.
Yellow Ribbon Fund (Activities, mentoring and care for injured service members)
Wounded Warrior Resource Center (Trained Specialists 24hrs a day for wounded warrior questions and family concerns)
USA Together (Like a Craig's List for wounded warriors)
Sun Valley Adaptive Sports and Disabled Sports USA (Learn and participate in new sports after your combat injury)
Wounded Warrior Project (Warriors transition to work project)
Social Security help for wounded warriors
HadIt.com – VA Disability Claims ; For Veterans Who've Had It With The VA
Operation Purple Healing Adventures for children of wounded warriors Military Family Operation Purple
E-benefits from Veterans Administration
Additional Various Good Resources:
Hampton Roads assistance from Christian charities
Military Home Front (Select 'troops and families')
military.com Guard and Reserve Family Support Services
United Service Organizations (USO)
Vets 4 Warriors 855-838-8255, 24/7/365 including holidays and weekends for service members and their families. There is no "press one" or being on hold for an extended period of time. An actual veteran will answer the phone call.
Virginia National Guard Family Assistance Centers
Furthermore, Soldiers or military family members can call military one source for addiction recovery help anytime day or night for any issue whatsoever at 800-342-9647 or visit Military One Source.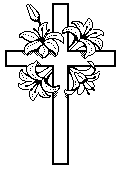 Additionally, if you know of any good resources, please comment and share them here.